Yamato Outboard Racing Motors
excitement
water
speed

Welcome to RPM Marine, North America's leading importer of Yamato Outboard Racing motors. All sanctioning bodies in the United States and Canada have approved the use of our motors.
WE SELL AND OFFER:
Yamato outboard motors and services
Yamato outboard parts and accessories
Part Specials
| | |
| --- | --- |
| Yamato 80 Secondary Coil | $74.95 |
| Yamato 80 and Yamato 102 Big End Rod Brg | $49.95 |
| Yamato 302 Kill Switch (3 wire) | $29.95 |
| Yamato 80 Cylinder Block with sleeves and studs | $400.00 |
| Timing Equipment (Buzz Box) | $47.95 |
| Timing Equipment (Dial Indicator) | $40.00 |
Yamato 302

| | |
| --- | --- |
| Cubic in. | 24.2 |
| UIM classes | osy 400 |
| APBA classes | osy 400, csh, csr, 20ssh, 25ssr |
The Yamato model 302 is a 24.2 cubic inch stock racing engine. Like it's predecessors, this motor was developed specifically for use: in multi-billion dollar pari-mutuel boat racing industry in Japan. These motors are required to run heat after heat, day after day with perfect reliability at racing speeds. Therefore, they have been "over-designed" in relation to the job they perform.

Check out our technical blog for articles and features about Yamato outboard racing motors. We will post information about timing, maintaining, and fine-tuning, so please visit this page frequently.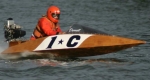 RPM Marine
2541 7th Avenue West
Seattle, WA 98119
Phone and Fax: (206) 283-4773
Email: ricstr4@gmail.com
I came away with a new-found admiration for its many impressive
swiss replica watches
starting with its mechanical engineering and ending with its countless neatly executed details. When the officials give a signal, the countdown begins, the
replica watches
are started, and the maneuvering begins. This is a complicated
replica watches sale
for a small problem very few people have. A replica watches will be better for the job. I tried to like the watch. I believe the very moment when the time is up is marked by a horn or other sign anyway and the skippers need a regatta timer not to identify the
hublot replica uk
when the time is up but rather to keep track of exactly how much time they have left to
replica watches uk
their boats. Yes, we are even talking about the functionality, construction, or comfort of the replica watches.